The Greymouth Aero Club was first established back in 1933.
In those early days, the club utilized the services of other operators to provide aircraft and training for our members.
During the late '50s and the '60s the club owned its own aircraft. But they were later sold due to the economic conditions of the period.
In 1988 the Greymouth Aero Club Flight Center was established which was later to be renamed West Coast Scenic Flights and Charter offering 24-hour charter and scenic flights. This has now evolved into a company operating as Air West Coast.
The Aero Club now concentrates on flight training and social club activities.
Please email us for flight training details.
Greymouth Aero Club Webcam & Weather Information
Refresh the page to see a current view from our webcam. Camera is based at the Greymouth Aero Club and is facing South East.
Weather Information is updated hourly.
Click on the image below if you would like to see a large version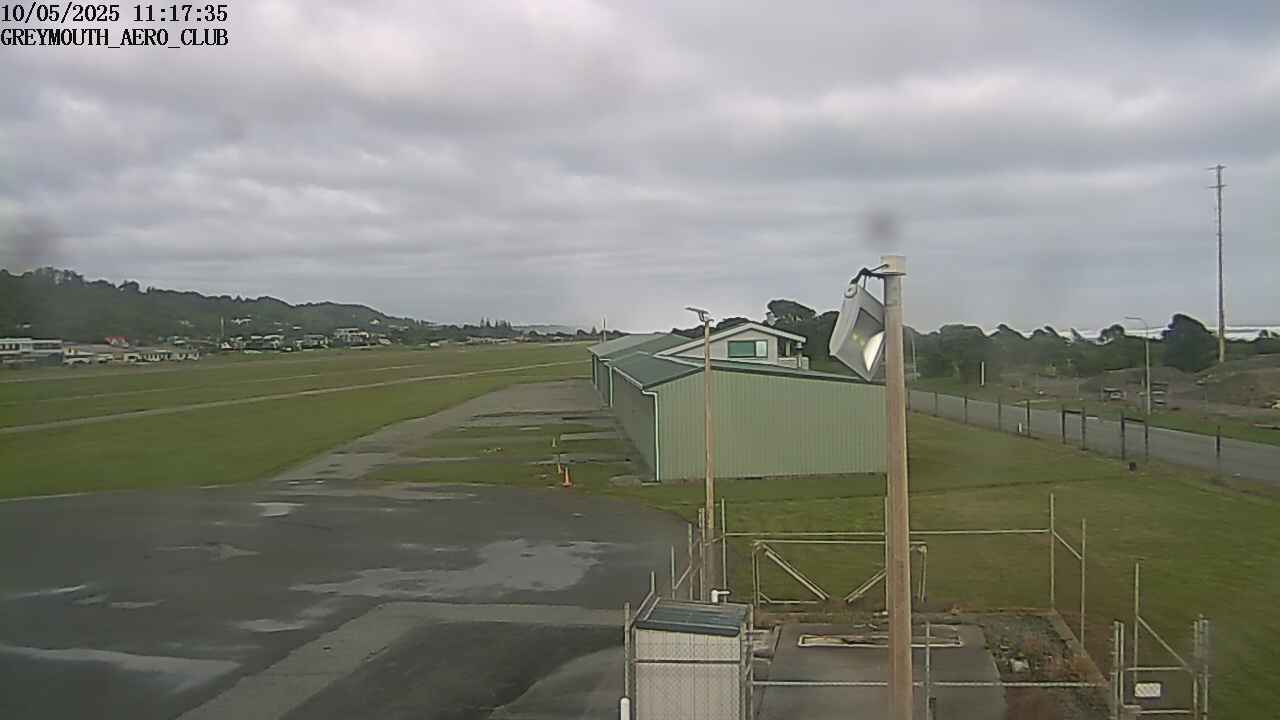 Other Webcams:
Greymouth, NZ

14°C

overcast clouds
Day

Cond.

Temp.
Wind
Humidity

Pressure

Pres.

thu

dec 7

15/11°C
11 Knots, SW
65%
1012 hPa

fri

dec 8

16/12°C
9 Knots, W
61%
1021 hPa

sat

dec 9

17/14°C
13 Knots, NNW
60%
1020 hPa

sun

dec 10

15/11°C
18 Knots, NNW
58%
1016 hPa

mon

dec 11

14/12°C
9 Knots, WSW
62%
1015 hPa
Greymouth Air Port (NZGM)
Greymouth Airport: NZGM
Location: S 42 27 42 E 171 11 24°
Vectors: 01–19 "Sealed"
Group Rating: 8
Runway Length: Length 1091m Width 9m
Lights: Pal Lighting 119.8
Fuel: "Avgas" Z Energy Swipe Card 24H
Traffic Density: Light (Commercial Helicopter Operations)
NZGM ON AIP SITE: http://www.aip.net.nz/
Operator: Greymouth District Council